Our Mission
We at Harbor Healing & Wellcare of Westchester are committed to facilitate healing in as many people as possible thus allowing them to experience an improved quality of life.
Our passion is to turn on the power of life in people of all ages, with the purpose of enhancing a fuller expression of their innate capacities, a greater experience of their natural rhythms, and greater participation in their own healing process.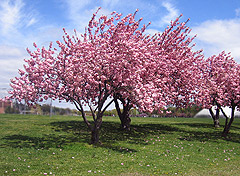 We acknowledge that healthier people make healthier choices about their lives, and therefore we go to extraordinary measures in educating our communities about the benefit of chiropractic care and healing for the restoration of health and well-being and the improvement of quality of life.
Our practice members are participating in this experience with gratitude, and we encourage them to help us by sharing with others this most important and noble mission.
---
New Patient Intake Forms
We offer our first visit paperwork on line so you can complete it in the convenience of your own home prior to your initial appointment. click here»
We post a series of information brochures that will help you in your journey to better health and wellness. click here»
Dr. Simerman posts different information that will help you along the healing path and enjoy the benefits of your chiropractic care. Informational links are also posted that he comes across that you may find interesting. read more»
---
Contact us today to begin your journey to wellness.